Pinterest is such a wonderful place to find inspiration and when you do, so simple to pin it and save it for future reference by creating your own boards. If you haven't already started to explore Pinterest, it's time to get going!!
Inspiration Scarf found on Pinterest.
I did modify the pattern a little bit but kept the same circular pattern principles. The fold line indicts the Center Back of the scarf. I cut 3 of these pieces for each scarf. You could add more if you'd like yours to be fuller. I also hand tacked the set of 3 in the CB unevenly just to keep the bunch together and add a more casual look.
Page 55 of the owners manual.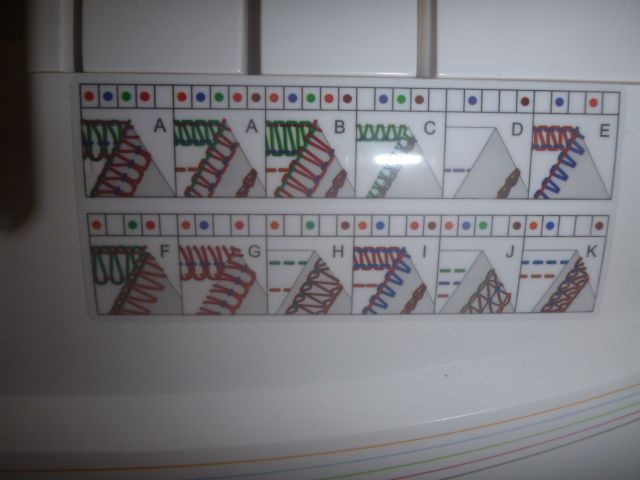 Picture "C" on the front of the machine shows the 3 thread rolled hem thread set up.
If you pull the fabric gently as you guide it through the machine, you will end up with a "lettuce edge" which adds even more texture to the scarf. I used regular sewing thread in the needle and woolly nylon in the upper and lower loppers. Using woolly nylon allows for more stretchability in the overlock stitch.
Singer Overlock set up to do 3 thread rolled hem.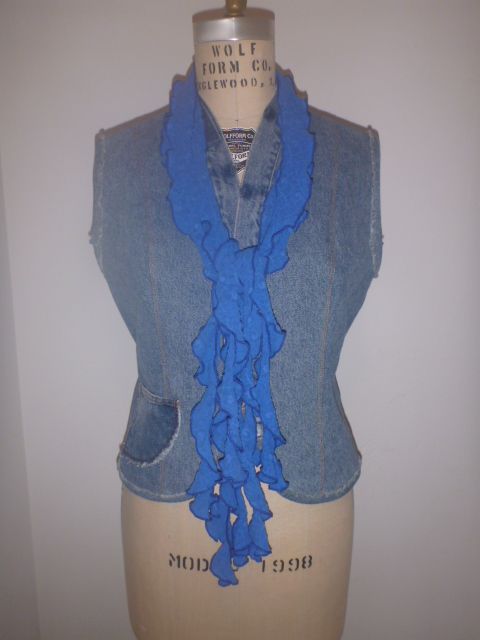 Denim friendly version.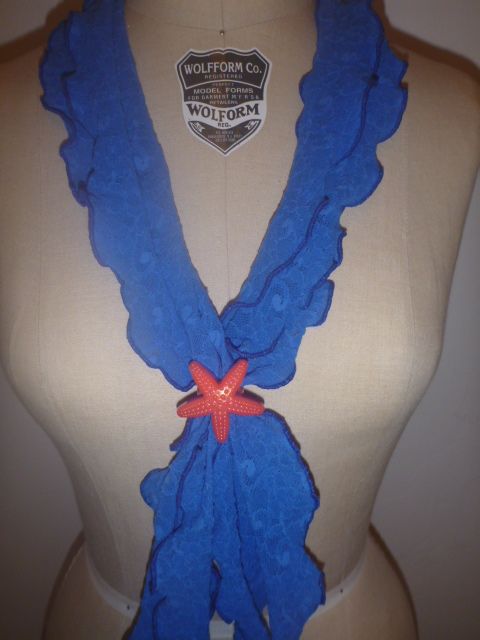 The coral colored Starfish is a plastic ring that came as a decoration on top of a cupcake!! Would you have known that??

Full view to see the length of the scarf.
This is a quick, easy project and makes a great gift. Imagine doing the rolled hem in either a variegated thread or stitching with a contrasting color. Lots of possibilities and combinations to add your own personality with color, fabrication, and threads. I hope you'll give this project a try.
Thanks for taking the time to read my blog!!